Everything You Need To Know About Acne Patches
When you look for solutions for acne online or even ask a doctor, Acne Patches are always brought up. Here's what you need to know.
Many people go through the pain and suffering of acne. It causes a sort of anxiety and low-esteem. Acne patches come as tiny bandages, which get stuck onto the acne directly. These patches help the pimples to dry fast. 
But acne patches aren't that simple. There are different types of patches, which are used to heal different kinds of acne.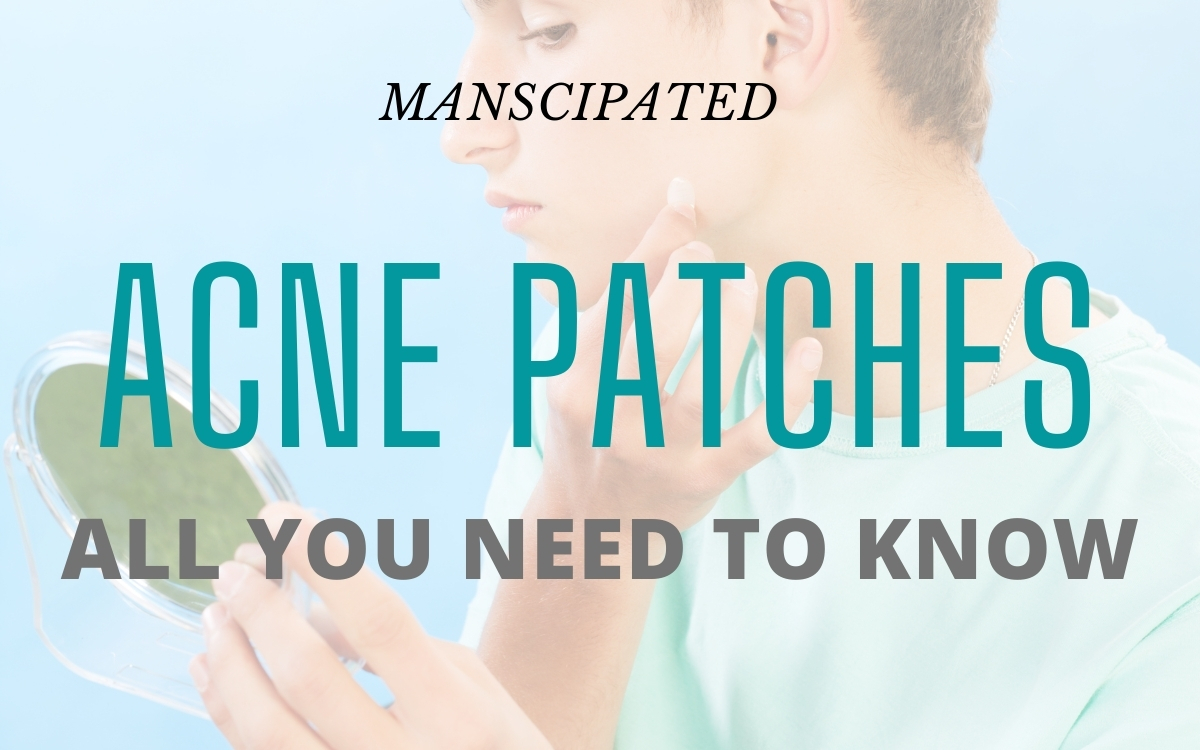 Let's look into these details before seeing how they work and looking at the best acne patches to buy.
What Are Acne Patches?
Acne patches address surface-level acne, including pus-filled acne and blackheads. 
However, they do not remove cystic acne. Zit-drying hydrocolloid acts as the source of producing acne patches. However, some products may contain other acne-fighting ingredients as well. 
Most acne patches are available as tiny transparent stickers. However, some patches also come in different designs, such as yellow stars and jewel-studded flower shapes. 
Such acne patches are designed to be viewed by others. The main goal here is to break the stigma related to acne. 
Non-medicated acne patches and hydrocolloid bandages are the same. The usage of these bandages is seen on post-surgical wounds to accelerate the healing. These acne patches come in a circular shape to match the size of wounds. 
It would be best to use medicated acne patches to heal blemishes, pimples, and cystic or nodular acne. If you are experiencing whiteheads or pimples, non-medicated acne patches must be your option. For deep cystic or nodular acne, you could use microneedles. 
How Do Acne Patches Work?
Handling acne is no cakewalk. However, a simple sticky patch can help you eliminate this problem while improving your complexion. That is why acne patches are getting tremendously popular over time. 
Acne patches come in the form of a hydrocolloid sheet, which gets stuck to the skin. Acne patches soak up excess fluid to provide a vacuum-like effect. As a result, oil and dirt get pulled out of the blemishes.
Medicated acne patches come with active ingredients, such as hydrocolloid, salicylic acid, and tea tree oil to combat acne-causing bacteria. Thus, it can lessen inflammation in the skin. Moreover, the acne patches boost the active ingredients absorption into the skin. 
The Pros and Cons of Using Acne Patches
Pros
Acne patches come as a potentially no-pain, reliable, and risk-free treatment for acne. 
Acne patches help to lessen pain, redness, and bumps related to acne. It is essential during the treatment of inflamed acne, such as pimples. Cystic or nodular acne causes lesions, and acne patches can reduce it. 
Acne patches can soak up the toxins confined under the skin. Thus, skin blemishes can stay safe against sunlight, external bacteria, or face picking. 
Pimple patches can speed up healing. These act as a cover over the acne and prevent one from picking it. Picking and poking the pimple can result in scarring that reduces the beauty of the skin. 
Acne patches can alleviate skin blemishes and reduce the visibility of acne. It accelerates the recovery time of the skin. 
Acne patches make sure to heal the skin internally in a humid environment. These patches can absorb oil and pus from the oozed pimples. Acne patches also safeguard skin wounds from gunk, bacteria, and dirty fingers. 
Acne causes a high-level of self-consciousness. It also affects confidence and self-esteem. Acne patches can fight against the prevailing stigma and address the problem with care. 
Cons
Acne patches do not work on blackheads, whiteheads, or deep cysts, which are not oozing, 
There is no one-size-fits-all concept for acne patches. Different forms of acne call for different kinds of patches for the treatment. 
Acne patches may not be suitable for some forms of acne. For instance, hydrocolloid patches do not come compatible with common pore strips. Besides, they may not provide powerful action to eliminate blackheads. 
Acne patches do not eliminate the actual cause of acne. It would be best if you used acne patches on the proper lifespan of pimples. 
Which Are The Best Acne Patches To Buy?
Acne Pimple Master Patch comes with 132 sterile pimple patches. It ensures healing as well as protection with best-in-class hydrocolloid bandage. The acne patch safeguards the user's pimples against debris, keeps picking at bay, and keeps the acne clean. 
Acne Pimple Master Patch can also soak up fluids and pus. Thus, the user can expect to get rid of the pimples faster, even overnight. The key ingredient of the Acne Pimple Master Patch is hydrocolloid. It offers natural treatment to the pimple spots. Moreover, these master patches are suitable for every type of skin and age groups. Besides, it is a hypoallergenic product. 
The Acne Pimple Master Patch is a little bit thicker compared to other dots. However, this minute difference has made these master patches more efficient to ensure the protection of the blemish. It also makes the patches to soak up fluids and pus in a maximum of 24 hours. 
The acne pimple patch is nearly invisible. That means you can hide it with some basic makeup with ease (if needed). Moreover, these acne patches do not impart any mark on the skin once you remove it. 
The invisible acne patches are breathable as well as water-resistant. It is a suitable acne solution for every skin type and age. Besides, one can wear it at any time of the day, irrespective of the presence or absence of the makeup. 
Invisible acne patches act as a hydrocolloid dressing. Thus, it creates a moist, safe, and wrapped-up environment. These patches ensure fast recovery and great healing from pimples. They work by soaking up excess fluid as well as taking out the exterior dirt from the breakout. 
Invisible acne patches prevent the user from picking pimples on the skin. It lowers healing time and the odds of scarring. These acne patches keep the moisture of the skin and do not leave a flaky appearance. 
Invisible acne patch comes with the power of bеnzоyl pеrоxidе as well as salicylic acid. These patches are also helpful for the acne treatment of sensitive skin. Invisible acne patches come with 108 Pieces in 8 mm, 10 mm, and 12 mm sizes. 
Rael Acne Pimple Healing Patch is produced with high-grade hydrocolloid. It directly gets stuck to the skin, and it pulls out all impurities and pus from the origin. These acne patches are translucent to keep up the confidence of the wearers in blazing sunlight. 
Rael acne pimple healing patches are not made with any animal-derived ingredients. Moreover, no animal testing is done. It is a cruelty-free and vegan product. These acne patches come with two different sizes. That means it can easily go well with large as well as small blemishes. 
The product features 36 patches in 12mm and 36 patches in 10mm. The Rael acne pimple healing patches come in perforated sheets (easy to peel). Not a single patch would be wasted. 
Acne pimple patches come in 24 medium as well as large round patches. These patches are easy to use. 100% natural ingredients are used to produce acne pimple patches. 
It couples non-irritating hydrocolloid dressing with a gentle formula that uses rosehip seed oil, tea tree oil, and calendula oil. This product is vegan-friendly as well as cruelty-free. Acne pimple patches can work on all skin tones and types. 
Haruto Original Acne Pimple Patch comes for every type of skin. It goes well for all kinds of skin conditions. Thanks to the breathable design that the patches can help to alleviate inflammation and redness. Thus, the product keeps scarring at bay. 
The Haruto Original acne patch comes with matt protection. Thus, the acne spots on the skin get invisible under bright light. Besides, the patches pull out debris and bacteria during the secretion absorption. 
The pimple patches feature strong yet safe adhesion. Thus, it can continue doing its work even during rainy days or summers. Safe ingredients are used to produce the Haruto Original acne patches. It comprises of top-quality hydrocolloid, calendula, tea tree oil, and Centella Asiatica or CICA. The product comes with 92 patches.
Pimple acne patches are made with a gel-like ingredient that is called hydrocolloid. It has excellent pimple healing properties and can heal the pimple in a few hours. Moreover, these patches feature soft edges without any unique fragrance. 
The patches are available in various sizes as well. They act as a spot treatment. The hydrocolloid acne patches get applied on pimples with preciseness in perfect disguise. The patches can also be used under makeup. It can treat pimples in less time without drying them out. The acne pimple patch comes in a set of 108 patches.