Top 5 Grooming and Selft Care Tips You Should Embrase this Year
Taking good care of yourself isn't just good for your skin. It's important for your mental health too.
Too many people get busy that they forget to even think about their health. And it doesn't even take more than a few minutes each day, as long as you're committed.
Continuing to neglect your body, mind, and health will only make your aspirations difficult to achieve.
While things like meditation and 'positive affirmations' keep your mindset healthy, these self-care routines are responsible for taking good care of your body.
That's why maintaining these self-care and grooming tips will help you feel better, display your better self, and most importantly, enjoy the best life has to offer.
Self Care Tips to Keep Yourself in the Loop This Year
Improve Your Skincare Routine
Of course, everyone knows how to moisturize, exfoliate, and cleanse their face. But not everyone religiously uses a serum, toner, or mask in their daily routine.
These things can make a difference in your facial appearance, especially if you're consistent. Using a serum regularly at night will help clear and brighten your complexion.
The toner will help balance oil levels while the mask can help open up your pores. You'll start seeing the effect immediately and others will end up noticing.
Use SPF Moisturizer
The sun provides us with a lot of benefits. But as you already know, it can have some negative side effects such as discoloring the skin, UV rays, etc.
If you do a lot of activities outdoors, it's possible this can affect you.
Fortunately, there is a multitude of SPF moisturizers out there that can help you minimize these effects while you enjoy your time outdoors.
Make sure you choose one with SPF 25 or 30 as they have higher coverage for UVA and UVB rays.
Keep Your Body Parts Moisturized
Most people immediately think about the face when a moisturizer is mentioned. And that's correct, the face is the first point of contact with others.
But you can't just focus on your face and neglect other areas.
You should have hand lotions, lip balms, body lotions, and foot cream, and start working on those areas.
The great benefit is that your skin tone will be regular and even.
And most importantly, your arms, legs, elbows, foot, etc., are going to become supple and soft like that of a baby.
Fortunately, these things aren't too expensive so it should be easy to stock them.
Don't Forget Your Haircare
This should be obvious. But you can't forget your hair care. Haircare isn't just about buying products.
It's just making sure you're washing your hair when appropriate, don't use products that can add too much residue and weigh down your hair.
Most importantly, avoid chemical processes that can damage your hair as well as hair stressors that can make your hair dull.
If your hair is damaged, I'll recommend Olaplex. It's one of the best out there right now, even though it's a little pricey.
Do Your Hair Removal at Home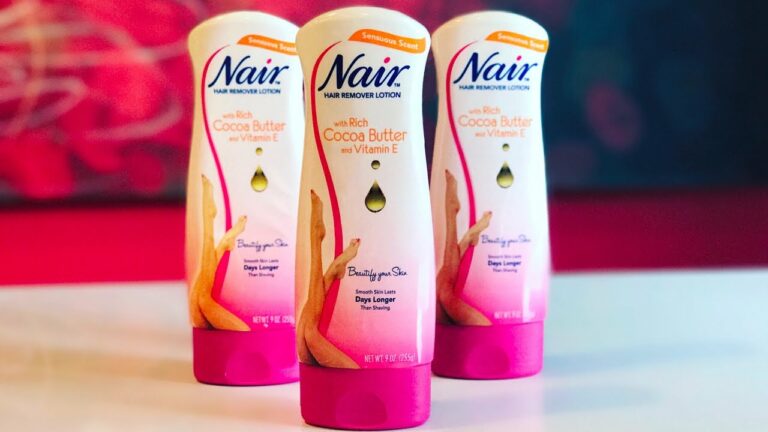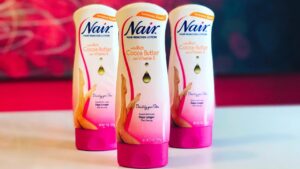 Hair removal is something you'd do at one point, no matter how great you're at grooming. You may want to remove hair from your legs, back, arms, armpits, down there, etc.
Fortunately, you don't need professional services for this, which can be expensive. You can use Nair, which is a very popular hair removal cream.
Or if you want it the natural way, you can subscribe to waxing, which is equally effective.
Another option is to use a hair groomer, although that can be expensive. But if you can afford it, then go ahead.
Don't Forget Your Muscles
Relaxing is another aspect of self-care that many people don't pay attention to.
Relaxing in a hot bathtub, showering under a cold showerhead, stretching, and straightening your joints, are some good examples.
If you have the chance, destressing in a hot pool is a good one too. I'm sure your joints and muscles will thank you for it.
If you want to spend some money, you can go for acupuncture or a hot bath in your local salon. Or just lie down and do a big breathing session so all your muscles are calm.
Bonus point if you can set a day or specific time to do this. I'm sure you'll feel refreshed after each session, and ready to move on with the struggles of life.
Monitor and Catch Bad Breath
Some people have bad breath. However, we all have smelly mouths after a long while of staying silent or when we come back from sleep.
This is the best time to brush your teeth again. You'll eliminate the odor and your mouth will smell nice again.
And don't forget to brush before going to bed at night.
This is something I've just started trying out and I love it. I always make sure to brush my teeth when going out to meet people and it's been going very, very well for a while.
Now, I'm trying to work on the habit of brushing before going to bed.
That will make it brushing thrice a day. You don't have to do it my way. Some people have a menthol handle when meeting others.
Just make sure you're smelling good from head to toe.
Reduce Nose and Ear Hair
Most people neglect these areas. Even I do. But it's something we should do occasionally. If you have plenty of hair in your nose or ear, you can try removing them.
You don't have to remove them all since they help filter air going into the lungs while also stopping junk and dirt from going in there.
You should just make sure it's not hairfull as some people do. It can be irritating and a put-off for others.
Take Care of Your Nails
I always cut short my nails. And that's the best, no matter what anyone tells you.
It reduces the time you have to tend to it and you actually save yourself from ingesting germs that have gathered under your nails.
Some people love long nails but then find it difficult to maintain proper hygiene for them.
Well, that's because it's a lot of work. So, trimming them regularly removes that burden and it makes you look groomed too.
Smell Good Always
And that means a pair of good fragrances. I'll go for something subtle, not too much but in between. Don't forget antiperspirant or body deodorant too.
There are plenty of brands, Nivea is a good one. Another one is Sure, which I've heard good things about. Don't neglect your armpit and downstairs too.
If you allow hair to gather there, it can be a hotbed for germs and smelly odors.
Find Peace in Relaxation
If you have a partner, you can surrender yourself and relax in their arms. Or if it's for you, get yourself a blanket and lay under a tree while the fresh and cool breeze brush through your body.
Don't think about anything, just immerse yourself at the moment. You'll enjoy it.
Conclusion
There are a lot of ways you can care for yourself. And it doesn't have to cost a lot. Just a little of your time and some commitment.