Dr. Squatch Deodorant Review: Everything You Need to Know!
Dr. Squatch Deodorant is interesting because, unlike many others, it is natural while proclaiming to still work.
It is also strong and can be used for both men and women. Most deodorants strip out the natural ingredients and add perfume to the product. Dr. Squatch deodorants are entirely natural.
But just because it is natural doesn't mean it is for you. So, in this Dr. Squatch Deodorants Review, you'll learn whether the brand is worth it or not.
I'll also compare them with other alternatives, so you can determine how good Dr. Squatch's deodorants are relative to others.
Let's start with an overview of their products in this line:
---
Dr. Squatch Deodorants Review: An Overview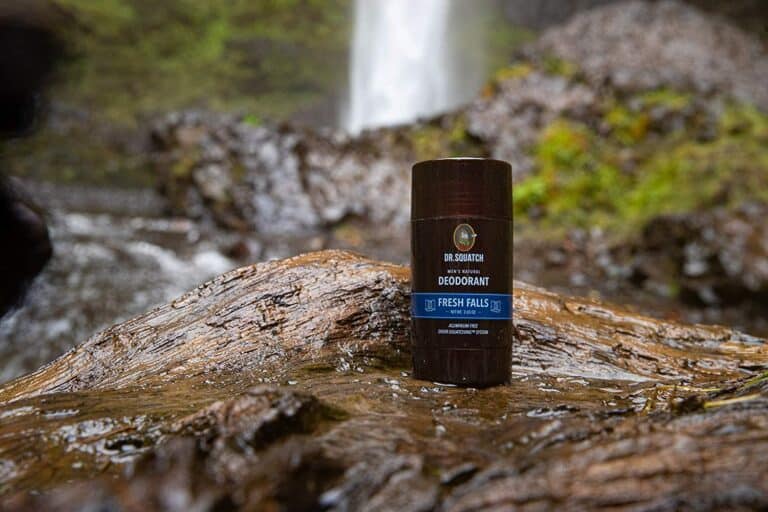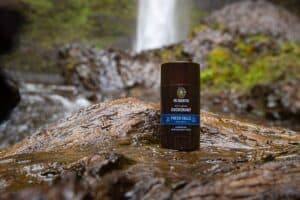 At the time of writing this review, Dr. Squatch has a total of 11 deodorants.
Aside from the deodorants, Dr. Squatch also has products in hair care as well as bar soaps and toothpaste.
For now, these are the most common products you'll find on the brand's website, including their line of deodorants.
Speaking of the deodorants, most of them are named after their bar soaps. Example include their Cool Fresh Aloe Deodorant, Cedar Citrus Deodorant, Alpine Sage Deodorant, Pine Tar Deodorant, and Bay Rum Deodorant.
The prices of the deodorants are uniform, just as their soaps have a uniform price. Each one costs 12 dollars.
However, you should expect to pay anything from 14 to 15 dollar totals by the time you're about to pay. That should include tax and shipping fees.
Are they expensive? Well, you'll have to compare them to other brands like Duke Cannon, Every Man Jack, Dove Men's Products, Kiehl's, and the likes.
Another brand I'd like to mention is The Soap Guy, which is one of the top brands we all like to compare with Dr. Squatch.
But as you can see from the name, the brand only concentrates on soaps, so there is nothing there.
---
Active Ingredients In Dr. Squatch Deodorants
The ingredients in all of the brand's deodorants are quite similar, especially the active ingredients which the brand calls its "hero ingredients".
The most common ones you'll find in any of the deodorants you buy are:
Charcoal Powder
This is activated charcoal, which is derived from plants. The main function is stripping drawing out the toxins and bacteria that cause odor in the body. It's a natural detoxifier, which helps keep the body from releasing bad smell especially after an exacting activity.
Arrowroot Powder
This is another plant-based ingredient that also acts as a natural deodorant for removing odor and sweat from the body. It thickens the deodorant but also draws out impurities, toxins, and moisture that get trapped on the skin, especially in hidden areas like the underarm.
Probiotic
This ingredient is usually found in natural deodorants. Most likely to introduce new bacteria to the skin while exiting bad ones that produce odor on the body. It's a way of promoting healthy skin and an odor-free body.
These three ingredients are the hero ingredients you'll find in almost all of the deodorants produced by Dr. Squatch.
---
All Dr. Squatch Deodorants
Here is the list of all of Dr. Squatch's deodorants:
Cool Fresh Aloe
Cedar Citrus
Pine Tar
Birchwood Breeze
Alpine Sage
Bay Rum
Wood Barrel Bourbon
Since they're similar, it makes sense to review just one of them. The Cool Fresh Aloe and Pine Tar are two of the top-selling deodorants from the brand. Most reviews touch on this, which is why they are very popular.
Pine Tar Deodorant Review
The Pine Tar Deodorant, just like the soap, has a woodsy, outdoorsy scent to it. It weighs 2.65 oz, free from aluminum and harsh chemicals.
The deodorant also contains jojoba and shea butter, which are skin-nourishing. It doesn't have soda, and any of the other harsh chemicals you find in chemical deodorants.
So, it should be safe to use on all skin types.
And if you don't like the scent, you can easily return it. This doesn't come in stick form but in powder form. You can either purchase it separately or buy it in a bundle.
If you want, you can grab it along with the Cool Fresh Aloe or any of the other scents, depending on your personal preferences.
The Pine Tar, like the other scents, and for both men and women can use it.
The product doesn't contain substances that might make your underarm itchy and should last you for about 2 months depending on how frequently you use it.
It is 98% to 100% natural, according to the brand, and can be used on the most sensitive of skin.
Finally, when buying the Pine Tar or any other deodorants, make sure you're buying from reputable sources. There are a lot of bad sellers out there that might make counterfeits and sell to you.
How Fast Is Dr. Squatch's Shipping and Delivery?
There was a time that the brand's shipping was very slow. I wrote about that here.
However, it was during the pandemic period, when almost all brands were crowded with too many orders than what they can handle. Dr. Squatch was caught in the same web.
As a result, there was a lot of complaint and some people thought that the brand is generally slow. That doesn't seem to be the case as things are now back to normal.
So, when ordering your deodorant, don't be afraid that it will take too long to get to you.
How Is Dr. Squatch's Customer Support?
Yes, the brand has responsive customer service. You can contact them directly on their website if you have any issues with your order.
The brand is also very active on Twitter and you can get even faster replies there.
Anything Else I Should Know?
One thing you want to know about the Dr. Squatch deodorants is that they don't last very long.
If you want something that can last a long time while still deodorizing, I'm afraid this brand doesn't offer it now.
You can instead opt for cologne, which will last longer. Fortunately, the brand has quite a few of them you can check.
Another possible path for the brand is to offer unscented ones. There are quite a few people who don't want to use their deodorants as cologne.
So, if you have your own cologne and are just looking for a deodorant that only does its job without the scent, then you need some waiting to do.
---
Dr. Squatch Deodorants & Competitors
Dr. Squatch vs. Duke Cannon Deodorants
When I searched Duke Cannon's deodorants, I found they have the same price as those of Dr. Squatch. I wasn't expecting the price to be the same given how their soap is a lot cheaper than Dr. Squatch.
That's definitely a bummer. It means that you can run away from Dr. Squatch deodorants because of the price. You'll have to compare based on some other factors.
If you want to see a full comparison between both brands, you should check out this comprehensive comparison I did some time ago.
Every Man Jack vs Dr. Squatch Deodorants
Now we're talking. Every Man Jack is another well-known men's grooming brand. Aside from their hair products, EMJ also sells products for skin, beard, and body.
Their deodorants are also very popular. I love their branding too, which is similar to Dr. Squatch.
In addition, most Every Man Jack deodorants have a 9 dollar price tag, making them cheaper and less expensive than Dr. Squatch.
I don't know how great their deodorants are, but they are certainly worth looking at if you're looking for an affordable brand.
I've also compared their other products with Dr. Squatch here if you're interested.
Jack Black vs Dr. Squatch Deodorants
Unlike the other brands above, Jack Black doesn't have a long list of deodorants. When I checked, the brand has only two on their website, each costing 19 and 20 dollars respectively.
Their Pit Boss® Antiperspirant & Deodorant is very popular, with thousands of reviews on Amazon many of which are positive.
Obviously, this is more expensive than Dr. Squatch. You're paying almost twice the price so it's an easy decision when it comes to choosing between both brands.
Kiehl's vs Dr. Squatch Deodorants
The last on the list is Kiehl's before we make a call on which is the best deodorant. Quite unlike Jack Black, Kiehl's has a number of deodorants to choose from.
Unfortunately, when I checked many of those are not available for purchase, which is a bummer.
Surprisingly though, the prices varied and are not uniform like those of Every Man Jack and Dr. Squatch. However, they are more expensive.
The ones I saw while researching them start from 16 dollars upwards, which is very expensive.
Verdict
Ultimately, I'll recommend Dr. Squatch's deodorants. They are not too expensive, quite popular, and positively reviewed across different review platforms. Consumers also seem to like them.
Now, if you cannot affordable Dr. Squatch or want to save some when buying, the only option you have is to go for Every Man Black.
However, you want to buy one and test it first so you can determine if it's for you or not.
---
Deodorants and Perspiration: What You Need to Know
The Problem with Perspiration
We all perspire, some people not much, and some quite prolifically, and the bacteria released in the process gives rise to the odor of perspiration.
Of course, showering and clean clothes also play a part and then applying the deodorant to keep the problem well controlled, and this is where Dr. Squatch deodorant will help you.
How Deodorant is Made
Most deodorants contain aluminum, causing allergies in some people. Dr. Squatch leaves out aluminum and parabens, adding some safe ingredients instead.
To block the odor charcoal is used, along with some essential oils like Lavender, Jojoba, and Patchouli.
There are quite a few, 14 or 15 in all ingredients, and looking through the list they are all-natural. Dr. Squatch has seven different deodorants, and the ingredients vary in all of them depending on preference.
Ingredients
Arrowroot powder
Sunflower seed oil
Coconut oil
Clary Sage
Jojoba seed oil and Esters
Lavender essential oil
Cypress essential oil
Patchouli essential oil
Charcoal powder
Beeswax
Magnesium Hydroxide
Maltodextrin
Triethyl Citrate
---
Frequently Asked Questions:
1. Is Dr. Squatch an antiperspirant?
No, it does mask odor, but it does not reduce perspiration. When we reduce perspiration we have to use chemicals. There are no chemicals contained in Dr. Squatch's deodorant.
How long can you use your deodorants?
We all know that most products we use have expiry dates. And that using them past their expiry date is bad. So, it's important to know how long your Dr. Squatch (or any brand's) deodorants can last you.
Fortunately, I have a comprehensive guide on how long deodorants last here.
2. I wear a lot of white shirts, does Dr. Squatch leave marks?
No, the deodorant does not leave any streaks or marks on your clothing so you are perfectly safe purchasing Dr. Squatch deodorant with your white shirts.
3. Is there a choice of male fragrances?
Yes, there are 7 different smelling products, try a patchouli-based deodorant, most men will love this fragrance, and women love it too.
You can't go wrong with Dr. Squatch's deodorant products, especially if you're used to most of their products. Ultimately, it comes down to personal preferences.
4. How long do Dr. Squatch's deodorants last?
One stick of Dr. Squatch will cost you a bit more than most store deodorants.
However, you can order it online and you are purchasing a superior natural product that won't cause allergic reactions in your armpits and will keep you fresh all day.
Each stick lasts between 5-6 weeks when you wear it every day, it is readily available in major retailers.
---
Conclusion on Dr. Squatch Deodorants Review
The deodorant rolls on cleanly without leaving stains on clothing, and it also appears to be long-lasting.
One of the commonly experienced problems with deodorants is that you apply them at 0700 and by lunchtime, they stop working.
Well, the good news is that Dr. Squatch keeps working for the whole day, of course depending on what you are doing.
If you are a manual laborer, you will need to shower and reapply after work before going on that date.
The smell is fresh and masculine and not too perfumed for men and there are none of the harsh chemicals found in most antiperspirants.
Up Next: Dr. Squatch Shampoo and Conditioner Review